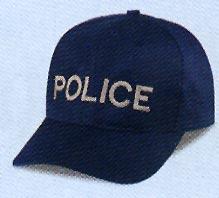 Embroidered Hats – "POLICE" – Silver grey letters on dark navy hat
Estimated Ship Time:
Ships in 2-4 days.This item is normally in stock; however, availability in size, color, etc. may vary. Please call ahead of time if you plan on purchasing this item in the store.
Product Description
6-panel pro style cotton twill cap with adjustable plastic strap.