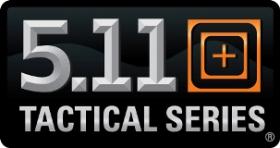 5.11 Tactical is known for quality Law Enforcement Uniform and Tactical-Style Pants. The 5.11 Tactical Team has evolved to offer extensive selections and a multitude of various styles. 5.11 Tactical professional style pants are incredibly durable, but more than that, they have mastered multi-purpose, functional gear that works perfectly for demanding professions and now, they offer pants in many different styles. Tactical Pants, TDU Pants, EMS Pants, Uniform Pants, Outerwear Pants, Women's Pants to name a few.
5.11 Tactical creates the superior work/play pant experience. The owners started with the demands of climbers and the like. They create quality products, known to accommodate any harsh terrain and has evolved into more than just trousers, but eased into the realm of being essential equipment. With a growing reputation of providing the highest standard gear, they further began a focus on Law Enforcement, Firefighters and EMT/EMS professionals. The 5.11 brand has reached their impeccable reputation by providing amenities and features to compliment the high demands and needs of these scrutinizing clients.
The commitment to quality customer service has further advanced the development of innovative fabrics and accents that create a cross-over appeal with the perfect amount of pockets that are placed conveniently to store any and all types of necessary essentials. The standard of guaranteed durability creates a pant incredibly difficult to destroy and resistant to wearing down with demanding and repeated use. Clients have recommended this product to law enforcement personnel who want to look professional while having tough clothing and adventurers of all spectrums. 5.11 Tactical Clothing Company has developed advanced lines, with perfect to design styles.
Offering multiple styles, such as:
Tactical Pants
TDU Pants
Station Pants
Fire Retardant Pants
EMS Pants
Uniform Pants
Outerwear Pants
Women's Pants
Belts
Accessories
Undergear Pants
The standards and quality of the pants in the 5.11 Tactical lines suit all types and styles, from professional to casual, fitting to form both women and men and is second to none. They look great under high pressure conditions and even after twenty-four hours of continuous use, they still look straight out of the wash.